SPECIAL OFFER!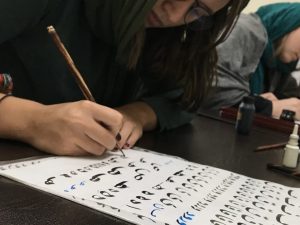 This summer immerse yourself
in the Persian language and culture in Isfahan!
Summer School 2022
Date: July 1-31
Location: The University of Isfahan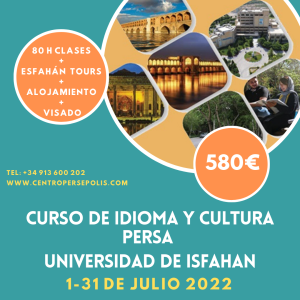 Cost: 580 € (including tuition, accommodation, Isfahan tours, Visa cost)
Course information:
– 80 hours of Farsi classes (Saturday to Wednesday)
– Small group classes for all levels and ages teaching by highly qualified teachers
– Dynamic and creative classes that help to develop Farsi language skills through literature, music, movie and arts
– Placement test at the beginning of the course
– Cultural activities including visits to the historical and tourist attractions in Isfahan twice a week
– Accommodation will be in the University Hotel located on campus with all necessary facilities and within walking distance to the city amenities such as metro and shopping areas.
– Certificate of completion and attendance at the end of the course showing your level.-

Accommodation
A fully furnished non-smoking room shared with one roommate in a three and half star hotel on campus.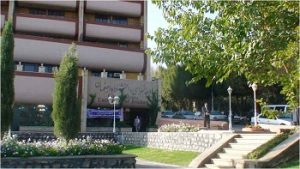 Please note that a limited amount of rooms are available with our special rates/conditions.
The room amenities will be including:
– A four-foot bed and a double bed
– wardrobe, desk, shelves, LED TV, carpets and curtains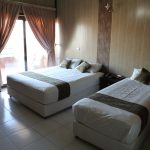 – Kettle, fridge/freezers, cabinets and bins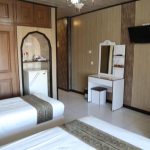 – Shower/bathroom and toilet
– Modern air conditioners
– Gas central heating and radiators
– Fire alarm systems

Other facilities available:
– A furnished lobby with table, chairs, sofas, easy chairs, ATM, and an LED TV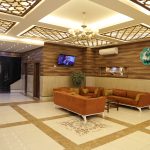 – A reception with customer service desk with on-site staff. 
– Internet Access (Wi-Fi)
– Gym membership and Sports facilities on campus
– Our hotel restaurant serving high quality Iranian and international foods. (only breakfast is included in the special rate).
How to register and apply for student visa
Please fill up the Visa application form and the Personal information form and kindly send them together with the other required documents to our email: persepolis@centropersepolis.com
– Color scan of the first page of your passport
– Recent personal photo in color (JPEG format with the size of 10 – 500 KB)
   Female students are kindly asked to take their photos with scarf.
– CV in English
– Copy of the last academic certificate
– Student visa application form (to be sent to your email)
– Proof of payment (our account number will be sent to your email)
The application process usually takes up about two months. To avoid any delays, please send us the required documents at least two months before the first day of the course.
General information about our Seasonal Schools in Isfahan
While we are holding Farsi classes throughout the year in our Persepolis Cultural Center in Madrid, we believe that our seasonal schools will provide a good opportunity for Farsi learners to immerge themselves in the Persian language and culture, at the same time that they experience an unforgettable trip to one of the oldest countries in the world.
The students who attend our courses are very diverse and come from different countries from the US to Japan, China and south Korea, and from many European countries such as Spain, France, Italy, Germany, Switzerland and Belgium to our neighbouring countries like Iraq, Pakistan and Syria.
Classes, Materials and Teachers
We have an average of 10 students in group classes which provide you with more talk time, more confidence to speak out, more interaction between student and teacher, and therefore faster progress in learning.
Our teachers are native Persian speakers, certified to teach Persian to non-Persian speakers and educated to degree level. They take advantage of cultural means such as songs, movies, documentaries, and poetry to enrich students' understanding of Persian culture and facilitate their learning.

Isfahan & University of Isfahan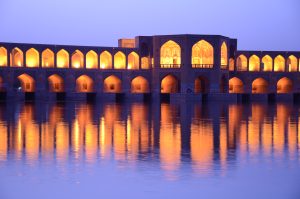 Isfahan is one of the most beautiful and historical city in Iran. A collection of beautiful gardens and tree-lined boulevards, eye-catching bridges, historic Bazar, central square, and magnificent religious buildings all around the city together with the UNESCO-listed sites give Isfahan a visual appeal unmatched by any other Iranian city. That has given rise to the Iranian saying "Esfahan is half the world".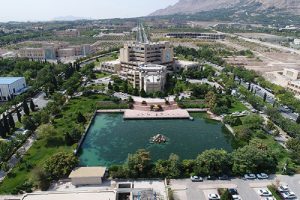 University of Isfahan is located in the best area of Isfahan and within walking distance to subway and shopping areas. Meanwhile, you can find everything you need on campus. The stores and services available are including Hypermarkets, coffee shops, restaurants, fruit shops, banks, laundry and etc.
Certificates:
Certificates of completion/attendance together with a detailed transcript.
Our certificates are accredited by both the University of Isfahan and the Ministry of Science, Research, and Technology.