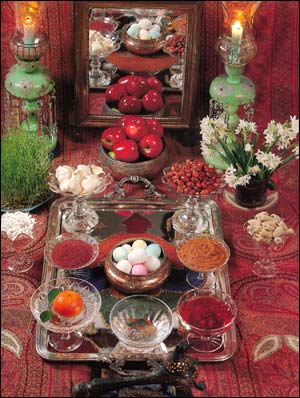 Kurdish national dance and music group form Sulaimaniya offers to Spanish public two exclusive concerts dedicated to the celebration of Noruz, Persian and Kurdish New Year. These concerts are organized by the Persian cultural center Persepolis in Madrid in collaboration with the Kurdish Regional Government Representation (KRG) in Spain and TRITOMA SL Company.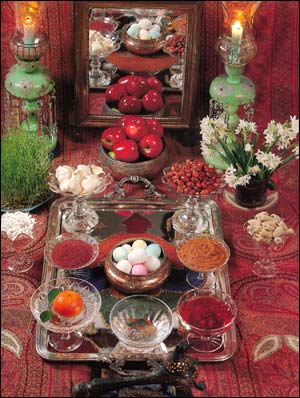 The first festive concert is on 23rd of March in the Cultural Center Sanchinarro (Princesa de Éboli / Alcalde Conde de Mayalde, Madrid) at 20:30.
The second one is on 24th of March in the Colegio Calasancio (Conde de Peñalver, 51, Madrid) at 21:00.
This is the first visit to Spain of the Kurdish national dance and music group, formed in Sulaimaniyah in 2008 and consisted of 14 members of musicians and dancers.
Among the instruments the group plays, are some typical ones for Middle East and Central Asia including Saz (a kind of long-necked lute), Daff (a large drum with series of four interlinked rings in the frame, Ney ( a kind of flute), Sitar (plucked stringed instrument), Santur (hammered dulcimer ) and balaban (a traditional woodwind instrument).
These two concerts will mark the celebration of Noruz in Madrid, offering an unique opportunity to experiment  joyful moments and familiarize with one of the most colorful and ancient cultures.
Noruz is the first day of Spring and the beginning of the year in Persian calendar and is celebrated in many other parts of the world including parts of Central Asia, Caucasus, South Asia.
Interpreters:
Soran Raoof Hamid (dancer)
Nerwan Omer Mhamad  (Singer)
Jangin Jamal Ali
Sarko Aorhaman Hussein (dancer)
Ibrahim Abdullah Haj Karim (dancer)
Rasti Jamal Mohammed (saz)
Shelan Othman Azeez Singer (dancer)
Zambia H.Aziz Hussein Singer (dancer)
Zhino Mohammed Namiq  (dancer)
Karwan Mahmood Ahmed daf (ney)
Bakhtiyar Mustafa Khidir (Balaban)
Luqman Saleem Fatah
Burwa Boar Nuraddin (sitar and dancer)
Peshwa Muhammad Rajad (santur)
Purchase tickets anticipated: From Cultural Center Persepolis (Santa María, 20) o online:
Tickets for concert of 24 of March: Click here